Full brand strategy and design package
Work with us to discover what your brand means and attract your best customers.This is the whole shebang if you need deep foundational work, precision, clarity, and a strong connection with your ideal customers. This service is for you if you've been in business for a few years and you're ready to take your business to the next level or if you are brand new in business and would like to come out of the gates with a brand that can connect with & convert customers.
This is a powerful process of introspection, discovery, problem-solving, and creating experiences. You'll become crystal clear about what your brand means to you, your people, and who your ideal customers are.


Once we're done, you and your team will have all the tools you need to make and keep your brand strong, consistent, and meaningful.
Ultimately commanding a premium price in the process.

OUR full brand strategy and design includes:

A Walk Through Our Visual Discovery Process Together
A fully customized Identity Storybook you can reference for years to come
Custom Website Design and Development on WordPress (as outlined on custom website package)
Full Logo DesignFull Brand Guidelines (color palette, font, and full usage guidelines)
Shopify Store DevelopmentBusiness Card DesignNewsletter Template Design
Twitter and Facebook cover designs
*In-Person Consultation Available (upon request)
Getting to Know You: We'll send you a questionnaire that lets us figure out what you need and what your goals for your website are.
Face-to-Face Support:We'll work with you in person or via video conference for discovery, brainstorming, and to answer any questions you have.
Visual Discovery: We'll go through a a full identity discovery process together to figure out what your brand means, what experience we need to create, and how to tie everything together under a cohesive umbrella.
Design: Once we're clear on your brand direction, we'll design a fully custom Identity Storybook, website, and logo to fit your brand and business needs. We'll present to you one fully developed version of each and you will be able to request up to 3 rounds of revisions where needed.
Website Development: We're all about making good, clean, and mobile-ready sites. You won't ever need to worry about what's under the hood.
Printing: We'll send your Identity Storybook off to be professionally printed and bound.
Materials Design: Once your website and Identity Storybook are done, we'll work on all of your accompanying materials to make sure that they are consistent to your brand.
Launch: We'll launch your site on your host of choice and send you a virtual toast. To you!

Timeline: 4-8 weeks

*Note: In-person brand-building consultation is available upon request. Cost above does not include travel expenses including travel, hotel, meals, and fees. If you or your organization would like to request working with us in-person, please contact us with your needs and we will work to accommodate you.

Would you like to finance this purchase? Select qualified customers can apply for easy to use PayPal credit. If that is something you are interested in, please contact us.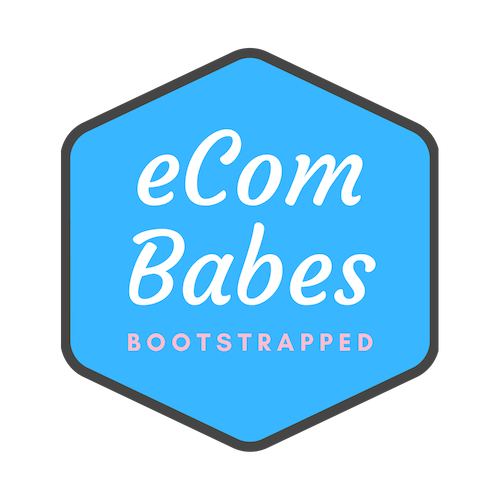 copyright © 2019 ecombabes.com