The eCom Babes Philosophy
We saw two things.

1. The traditional way of life is broken, unfulfilling and wrong. For the most part we are taught to work hard, like really hard until age 65 when we can then retire and enjoy life? Hmm....
2. Women entrepreneurs have been hugely under-served & under supported - there wasn't really a strong, thriving community for ambitious women to link up... it's a big problem that needed fixing.

At eCom Babes our mission is to empower women and help them get more - more life, more money, more happiness, more confidence. We wanted to send the elevator back down and help everyday women grow and become their best selves through our education and tight knit community of like minded women entrepreneurs.
We believe that women are powerful beyond measure and can live the lives of their dreams. The problem is nobody ever taught us how entrepreneurship works and how money is made outside of employment.

We believe that every single one of us is capable of abundance and massive success. The missing link is our belief in ourselves, our mindset, and the right knowledge to make our dreams a reality.

Entrepreneurship is SEXY - and women do really well at it. That's why we call our students "babes" because we want you to be the confident achiever you are capable of.
We believe that we have the best training programs for helping everyday women start their own online boutique, make money and take full control over their own lives.



No matter our past, what we think or what others think - we believe we all have the ability to change. That if we put our mind to it, we have the ability to do what we may think is impossible.

We believe life is about continual improvement. We believe it would be a disservice to our friends, family and loved ones if we did not become the version of ourselves we all know we can become.
Our students success is our success
Our business plan is stupid simple: Get our customers (babes) life changing results through eCommerce using the methods we teach.
Here you won't hear about any gurus or see any photos of people with Louis Vuitton or G-Wagons. Those things don't get you results or even effect your life. What we do is dedicate ourselves to you and let our student results do all of the talking for us.
Interested in starting your own online boutique?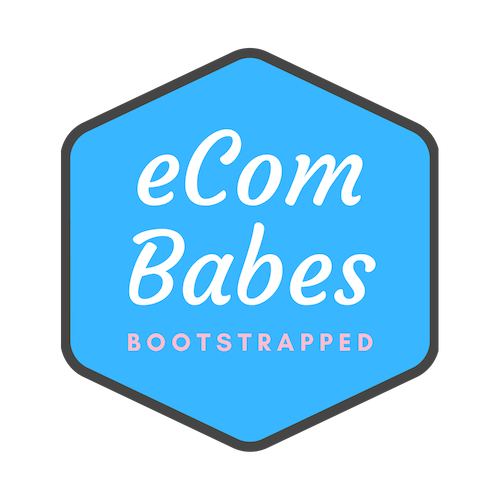 copyright © 2020 ecombabes.com